J&B Doodles
Welcome to J&B Doodles!! We are a family breeder raising family pets. Our goal is to provide the healthiest, highest quality puppies possible. To achieve this goal, we have set our standards quite high for the parents in our program. Each dog being considered for our breeding program is genetic and health tested. This rigorous process helps us ensure we are producing the healthiest puppies possible.
Genetics play a significant role in a pup's development (about 1/3) but socialization plays a bigger role (about 2/3). Our puppies are socialized from day one. We believe in ENS (early neurologic stimulation). ENS involves introducing newborn puppies to mild stresses in a gentle, controlled manner. It has been shown to have benefits such as: improved cardiovascular performance, better exercise tolerance, and greater resistance to disease. Stimulated pups are more active and curious; they have a better response to stress as they grow up.
We provide top notch vet care for our parents and pups. We work with a local canine reproductive specialist as well as a long time friend and veterinarian, Dr. Matt, at Millard Vet Clinic. With his guidance we have developed a comprehensive care plan for all of our dogs.
We are truly a family oriented breeder. Our kids have been involved in socializing and raising puppies since they were toddlers. We have an open door policy for our guardian families so they can share in the puppy experience with us. We want our clients to feel like part of the family too so we encourage each and everyone of them to visit our facility, in person or virtually, to see what goes on behind the scenes at J&B Doodles. We believe a transparent and honest relationship with our clients is best and makes for lifelong bonds and repeat clients when it's time for a little brother or sister for their J&B Doodle pup.
Adopting a puppy is a big decision, one we don't take lightly. We will be here for you throughout the adoption process, helping you prepare for your new puppy, and we will be here for you long after you adopt one of our pups to answer questions and provide support. We look forward to having you join the J&B Doodle family!!
We are very proud to be recognized by good dog for our dedication to producing healthy, genetically sound puppies. Good dog thoroughly screens breeders, focusing on 5 areas: breeding practices, physical health of the breeding dogs and puppies, mental health of the breeding dogs and puppies, environment and buyer education/policies.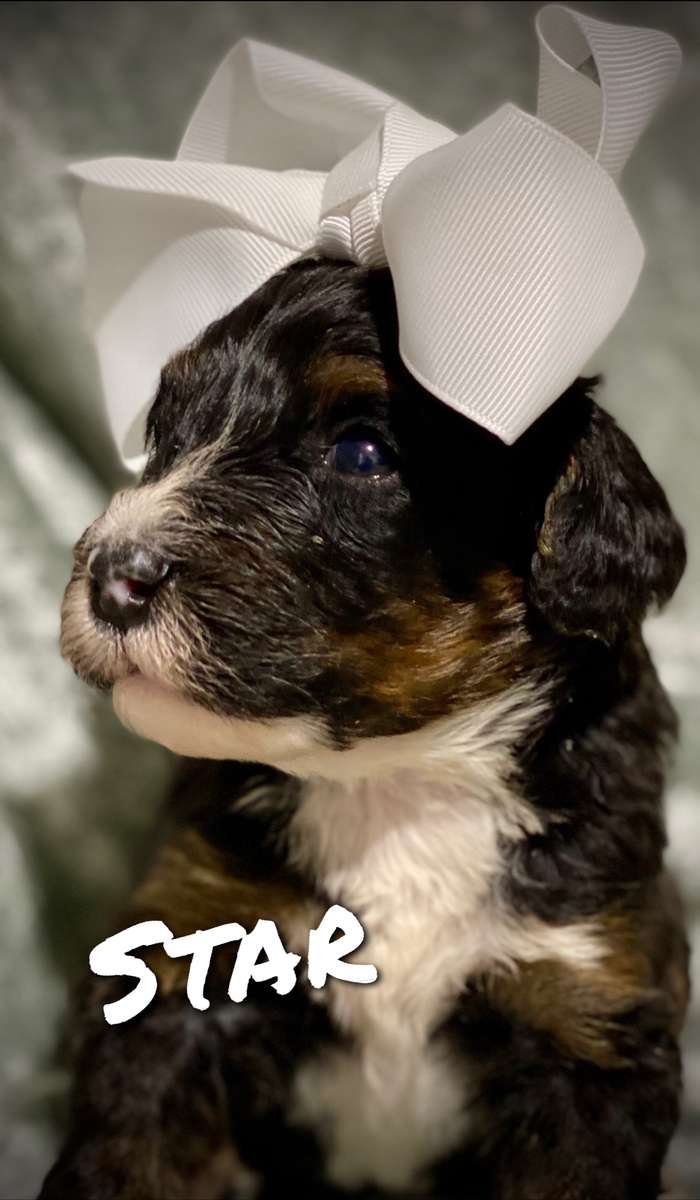 Star Puppy Giveaway Program
Our family has been blessed with good health, stable careers, supportive family and friends, and amazing clients. Jason and I have always been involved in our community and we decided that we want to do more to give back and what better way to do that than with PUPPIES!! We have created our Star Puppy Give Away program and we are working with local charitable organizations to identify ways our puppies can help them achieve their goals (fundraising, therapy dog work, service dog training, etc). To learn more, please click the link to our community page.