What is a Bernedoodle?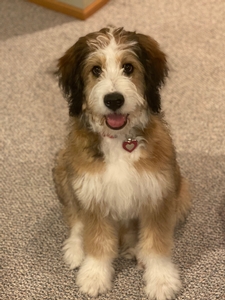 A Bernedoodle is a mix between a Bernese Mountain Dog and a Poodle, and have often been affectionately been described as a "velcro dog". They are great companions who love to be near their human(s) all the time. Bernedoodles are fun, friendly, and sociable dogs. They are full of energy; they love to run, play, swim, and hike. Whatever you are doing, your bernedoodle will want to do with you! They are very smart, are generally easy to train and are eager to please. They make for amazing pets, and our Nebraska-raised pups are some of the best in the nation!
What is an F1 Bernedoodle?
F1 Bernedoodles are a 50/50 mix of Poodle and Bernese Mountain Dog. Our F1 puppies will have a Bernese Mountain Dog mom and a Poodle dad. F1's are low shedding, though some do not shed at all. F1's tend to have less of a chance of inheriting breed specific congenital defects, however, we carefully screen our adult dogs to minimize the risk of passing genetic and orthopedic defects to their offspring.
What is an F1B Bernedoodle?
F1B puppies are produced by breeding an F1B Bernedoodle and a Poodle. The result is a 75/25 blend (75% Poodle, 25% Bernese Mountain Dog). Some breeders produce F1B reverse puppies which means they breed a Bernedoodle back to a Bernese Mountain Dog. However, all our F1B's will be a conventional 75% poodle, 25% Bernese Mountain Dog.
How big are Bernedoodles?
Bernedoodles range in size from mini to standard depending on the size of the parents.
Mini bernedoodles vary in size weighing between 25 and 50 pounds
Standard bernedoodles also vary in size weighing 50 pounds or more
Bernedoodle Coat and Color Characteristics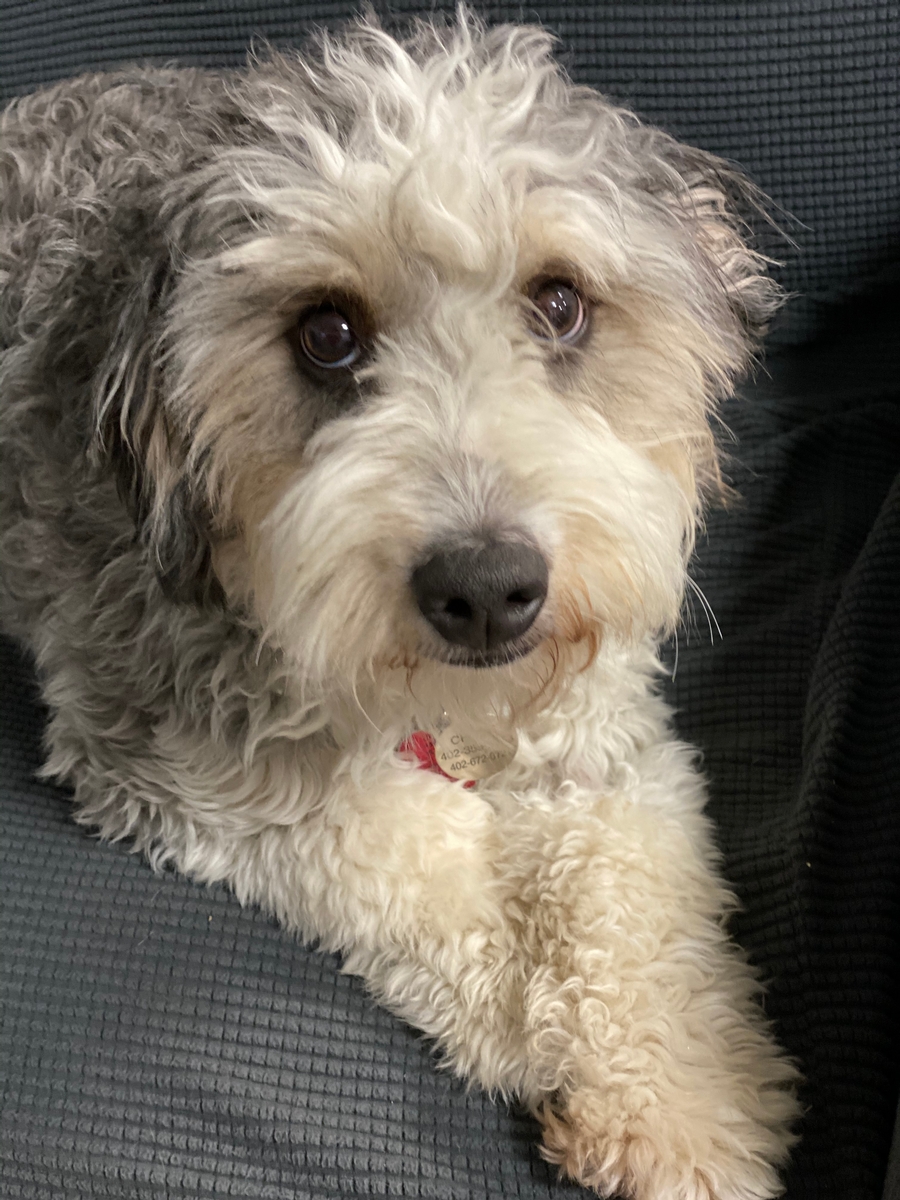 A Bernedoodle's coat and color attributes come from their Poodle genes. This means Bernedoodle's coats can vary from smooth to curly. It also means they do not shed much. In general, the curlier the coat, the less they tend to shed. Bernedoodles also come in a variety of colors or color combinations. Tri-color puppies that are black, white and rust/tan, like their Bernese Mountain Dog parent are the most common. You may also see sable (multi-colored hairs) or merle (patches of color) tri-color, bicolor or solid color pups. Some poodles carry a fading gene so coat colors may change as the puppies age. Their thick coats also make them very well suited for the cold weather here in Nebraska!
Temperament or Personality of Bernedoodles
Bernedoodles are a very intelligent, playful, and affectionate breed. They make a great family dog because they are known to be good with kids and other animals. Bernedoodles love to do anything that keeps them involved with their family. However, Bernedoodles do tend to be a bit shy around strangers at first, but this can be countered with early socialization. The high intelligence of the Bernedoodle makes them an easy breed to train. Overall, Bernedoodles are amazing dogs who are affectionate, loyal, playful, and smart.